Proof of Feedback is the protocol that will govern the distribution of the our upcoming EASYF token.
EasyFeedback is an ecosystem that will integrate:
1. Feedback writers: Users who generate feedback and wish to be rewarded for it. These users can send suggestions, queries, congratulations, complaints or claims easily to any company in the world. We guarantee to send it and that it will not be manipulated. Their work will be rewarded with EASYF tokens granted by our  Oracles.

2. Companies: companies committed to maintaining fluid communication with their customers and therefore giving it authentic strategic value so as to achieve excellence will also be part of the ecosystem. Companies that are already clientes of our PRO subscription will have the opportunity of using our company validation node on the platform which will allow them to verify and reward customer feedback. These rewards may be used to purchase products and services that these companies commercialize within  our Marketplace (Loyalty System).

3. Validators/Oracles: Our technology will enable us to make objective evaluationsregarding the quality and reliability of feedback sent. To achieve this, we will use some manual validation Oracles: Internal Oracle, Company Oracle and Lawyer Oracle.  
Our platform will be based on:
1. An Accreditation System: Every platform user will be identified (email verification) so that the feedback they send is not anonymous.



2. Validation System: Once the user gets identified, the feedback sent will get graded and verified by one of our three validator oracles (internal, company or lawyer) and incorporated into the blockchain according to the obtained score. Our validator nodes and oracles will have the role of rewarding the useful feedback sent. For each feedback, only one of the 3 oracles will operate internal, company orlawyer. Feedback sent in the form of queries will not get rewarded.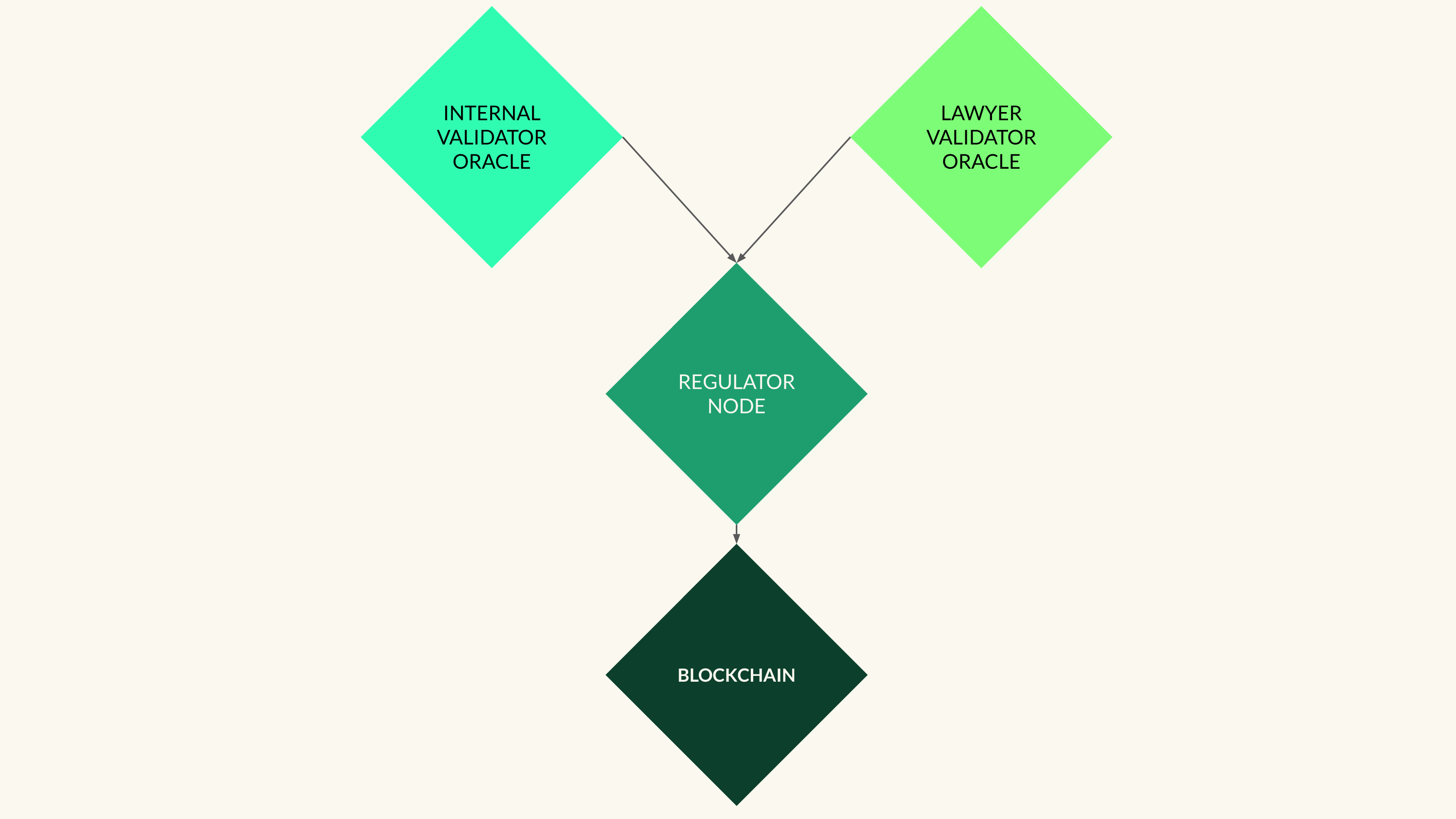 3. A Loyalty System: Companies that are already EasyFeedback customers will have a company validation node/oracle on the platform which will allow them to verify, grade and reward customer feedback. These rewards can be used to purchase products and services that these companies have incorporated into the EasyFeedback Marketplace.
How are EASYF generated and delivered by the protocol?
Whenever users send feedback, they may be eligible to receive tokens for it. In addition, jurors will also receive EASYF token for their work. The amount of EASYF obtained by them will vary over time, based on a system that will assess the quality of the evaluations issued by the juror.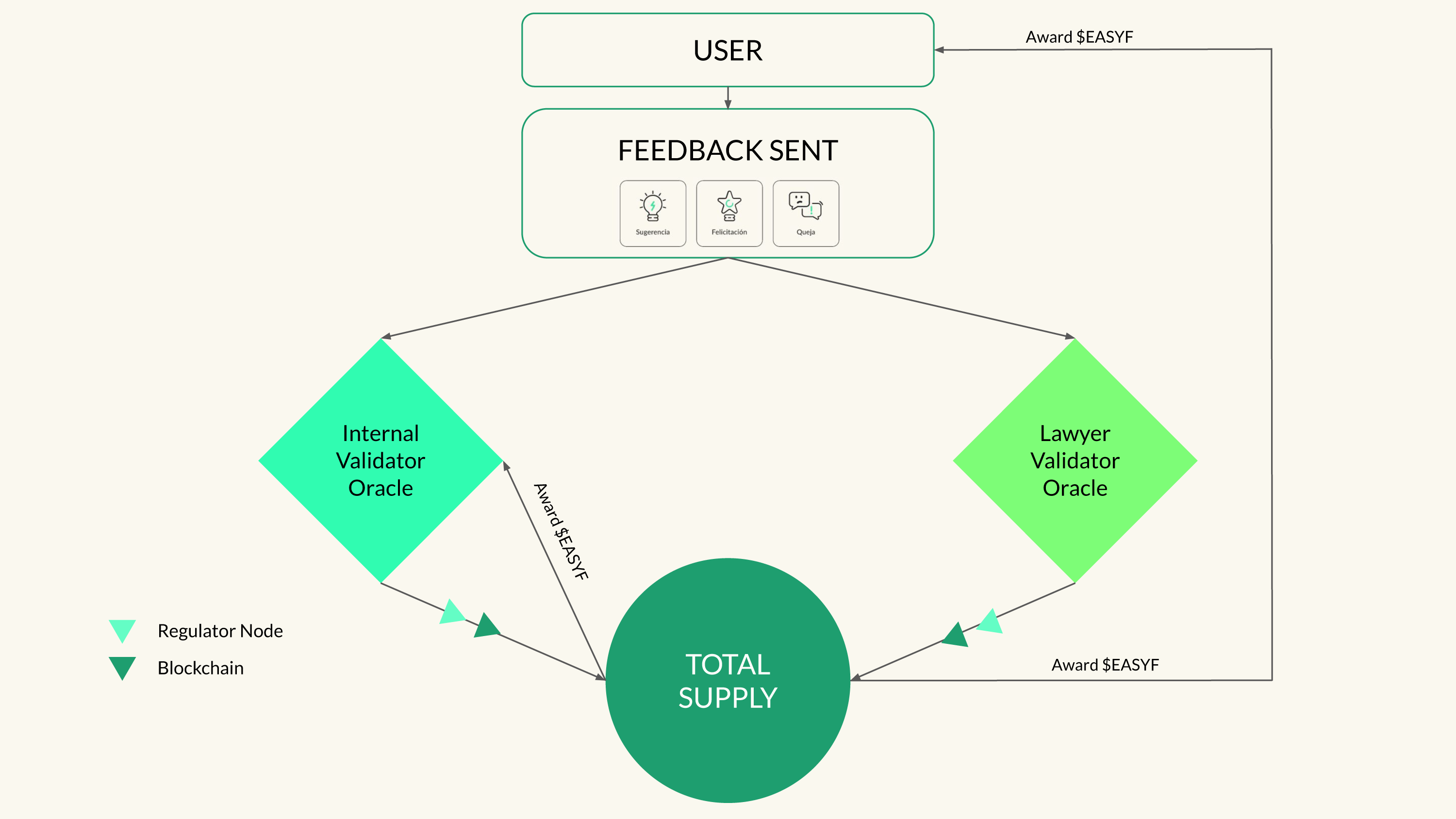 Only 0.2% of the total supply has been minted, which constitute our tokenomics. Some of them, the 29.11%, will be used for fund-raising capital.
The remaining 99.8%  of the supply will be minted over time through our Proof of Feedback (PoF) protocol in order to reward our platform users who send useful feedback to organisations and institutions worldwide.
In future articles we will show how the three validating nodes/oracles work…
If you have any question, please write us at [email protected].
Join  our Telegram group and follow us on Linkedin, Twitter and Facebook in order to be up to date with the project.
The EasyFeedback team.