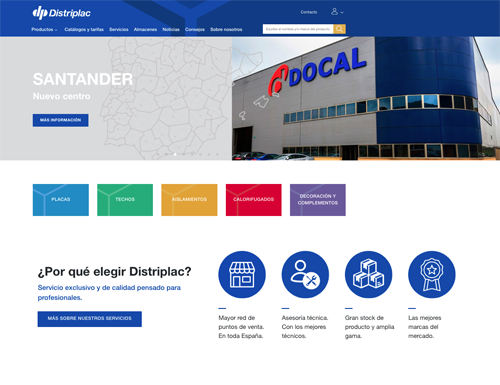 Distriplac is the leading company in the specialist distribution of building materials for interior fittings. It has more than 47 centres in Spain and Portugal.

Distriplac is an ensign of the Saint Gobain Group, a world leader in the glass, building products and high performance materials sectors.
What needs did Distriplac have before implementing EasyFeedback PRO?
Enhancing online and offline reputation
Fostering engagement from employees
Building customer loyalty through feedback​
Implementation of EasyFeedback in Distriplac
Distriplac has placed the Certificate in its shops in order to give its users the opportunity to send feedback to the company's management team.
We chose Easyfeedback to complete the activities so that the customer could express their opinion and feel listened to. In addition to emphasising that there is a firm commitment on the part of the company to listen and serve them.

We recommend this service to all companies that want to know the opinions of their customers in order to be always alert and that this will make you improve.
Do you want to know how we can help you?